You are a CARSYNC user and want to manage your appointments in ECO? This function is available to both drivers and fleet managers. We show you how to use the appointment function correctly.
1. LogIn
First you have to log in to our CARSYNC portal. To do this, use the e-mail address you selected for registration and your personal password as your individual access data.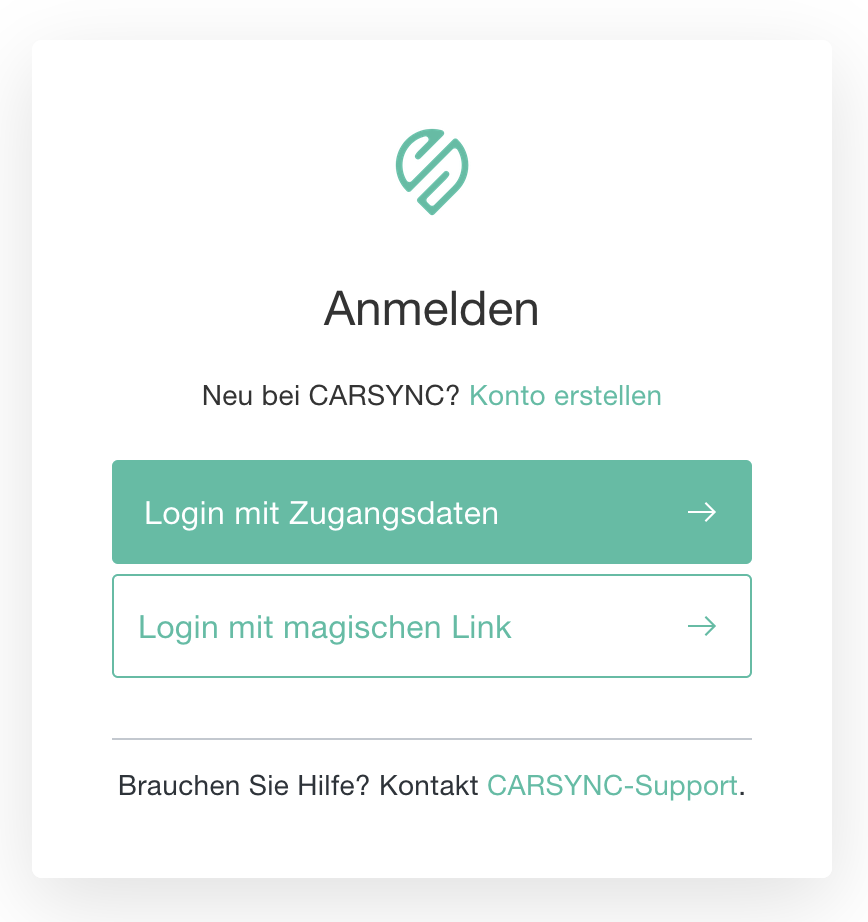 2. The appointment history
Select the "Appointments" tab in the left-hand side menu. In the overview, you have the option of viewing the appointment history and calling up all verified, completed appointments. These can also be further filtered by registration number, vehicle model, manufacturer or workshop name.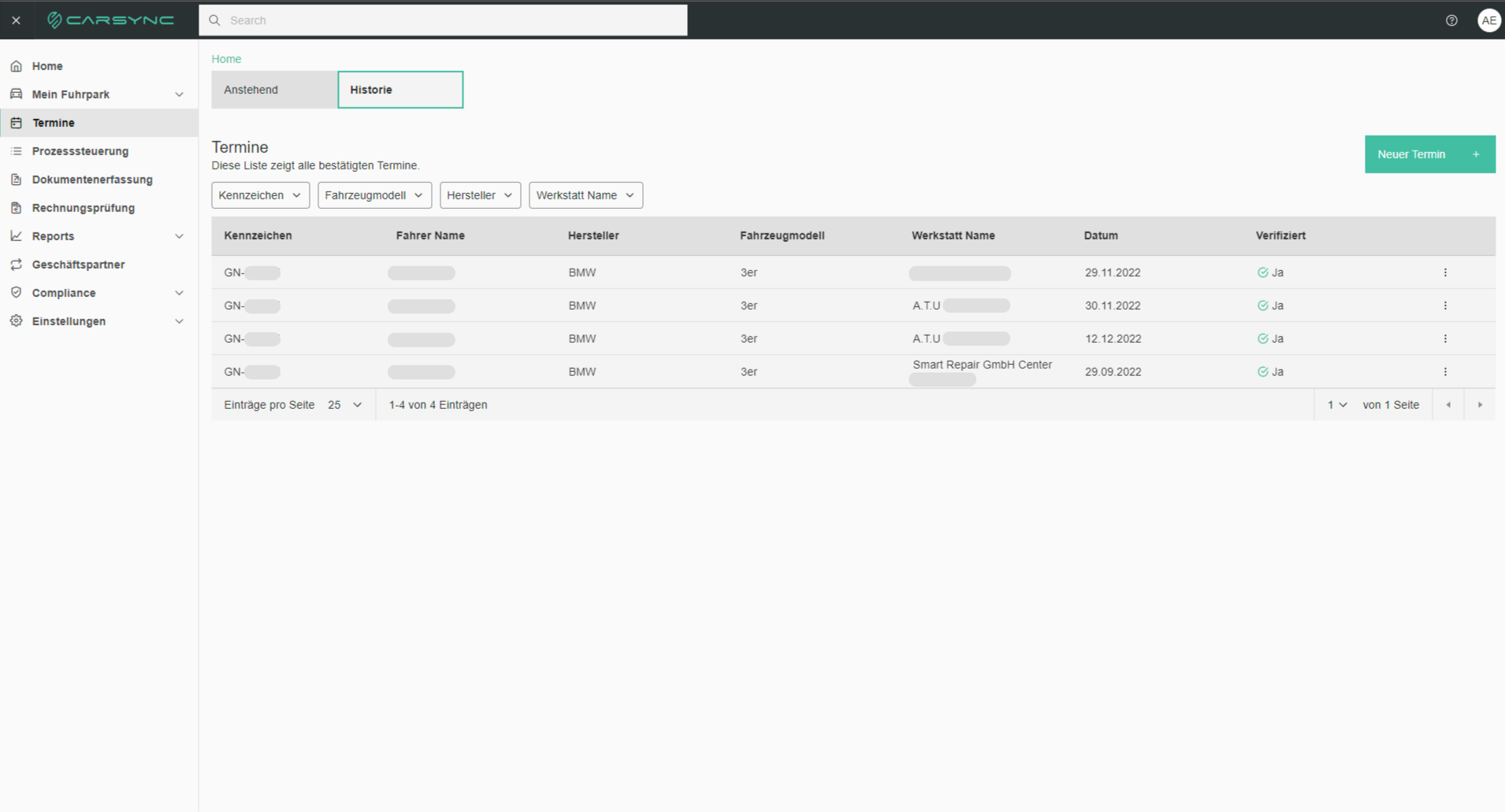 To view the details of an appointment, click in the appointment column and access the detailed information.
3. Upcoming appointments

In the overview menu you also have the option to view upcoming appointments. Some of these may not yet be verified. This action can only be performed by a fleet manager but also by the driver. To verify appointments, click on the info sign in the "Verified" tab. A window opens here to verify the completion of the repair. Click on the green button "Yes, verify".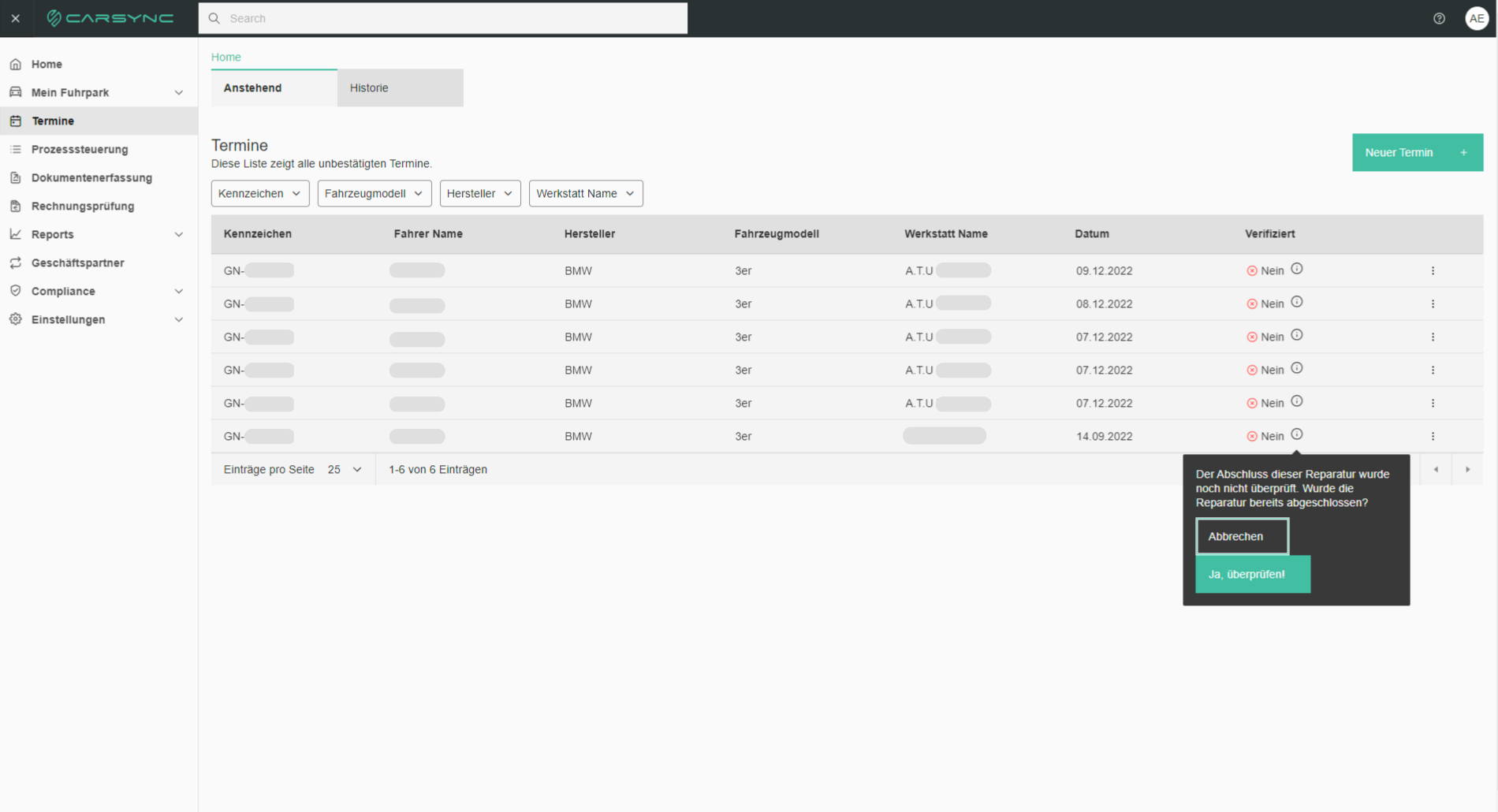 4. Appointment verification
Now a new window opens for the appointment verification. Here you can once again view the driver, vehicle and date of completion of the repair and then confirm by clicking on the button "Verify now".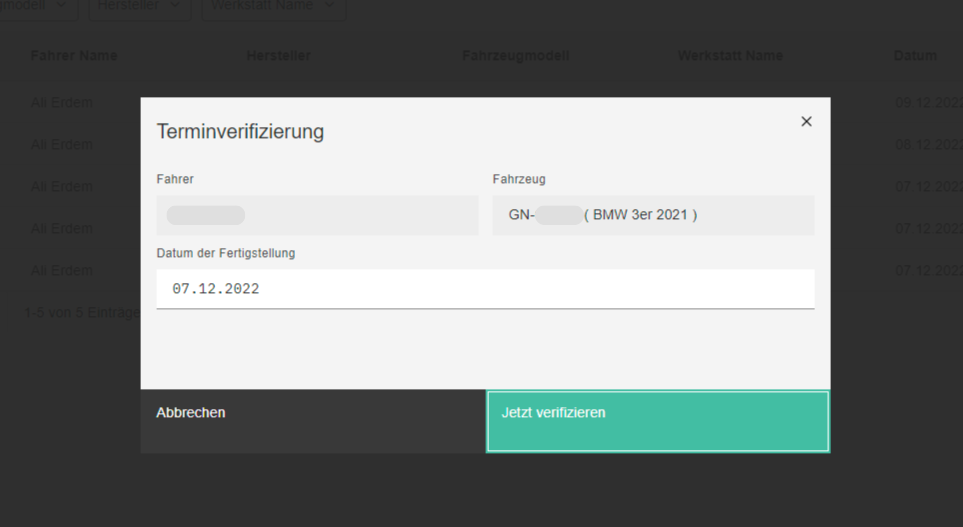 You can also carry out the verification process by clicking directly on the appointment in the general overview. A window will then open with the details of the repair on the vehicle, driver, time, etc. By clicking on the button "Verify now" you can also confirm the appointment here.