Are you a CARSYNC user and would like to create a new appointment in ECO? We will show you how to do this in just a few steps.
1. Log in
First you need to log in to our CARSYNC portal. To do this, use the e-mail address you selected for your registration and your personal password as your individual access data.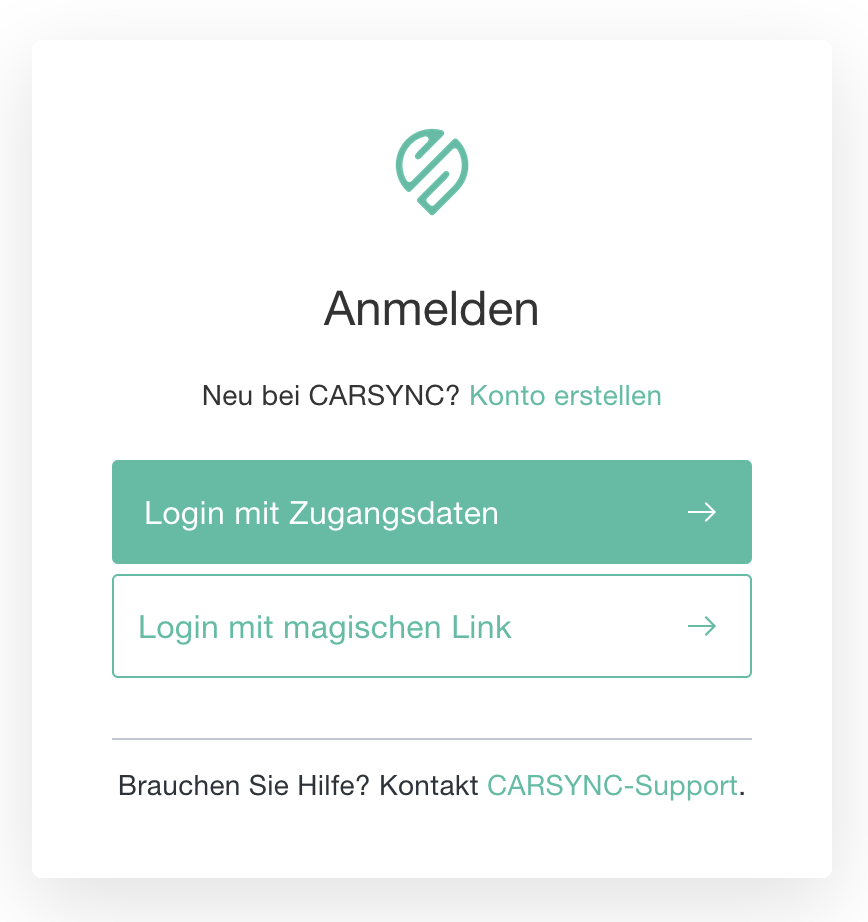 2. Create a new appointment
First select the "Appointments" tab in the left-hand side menu. This will take you to the overview of upcoming appointments and the appointment history. You can create a new appointment by clicking on the green "New appointment" button at the top right.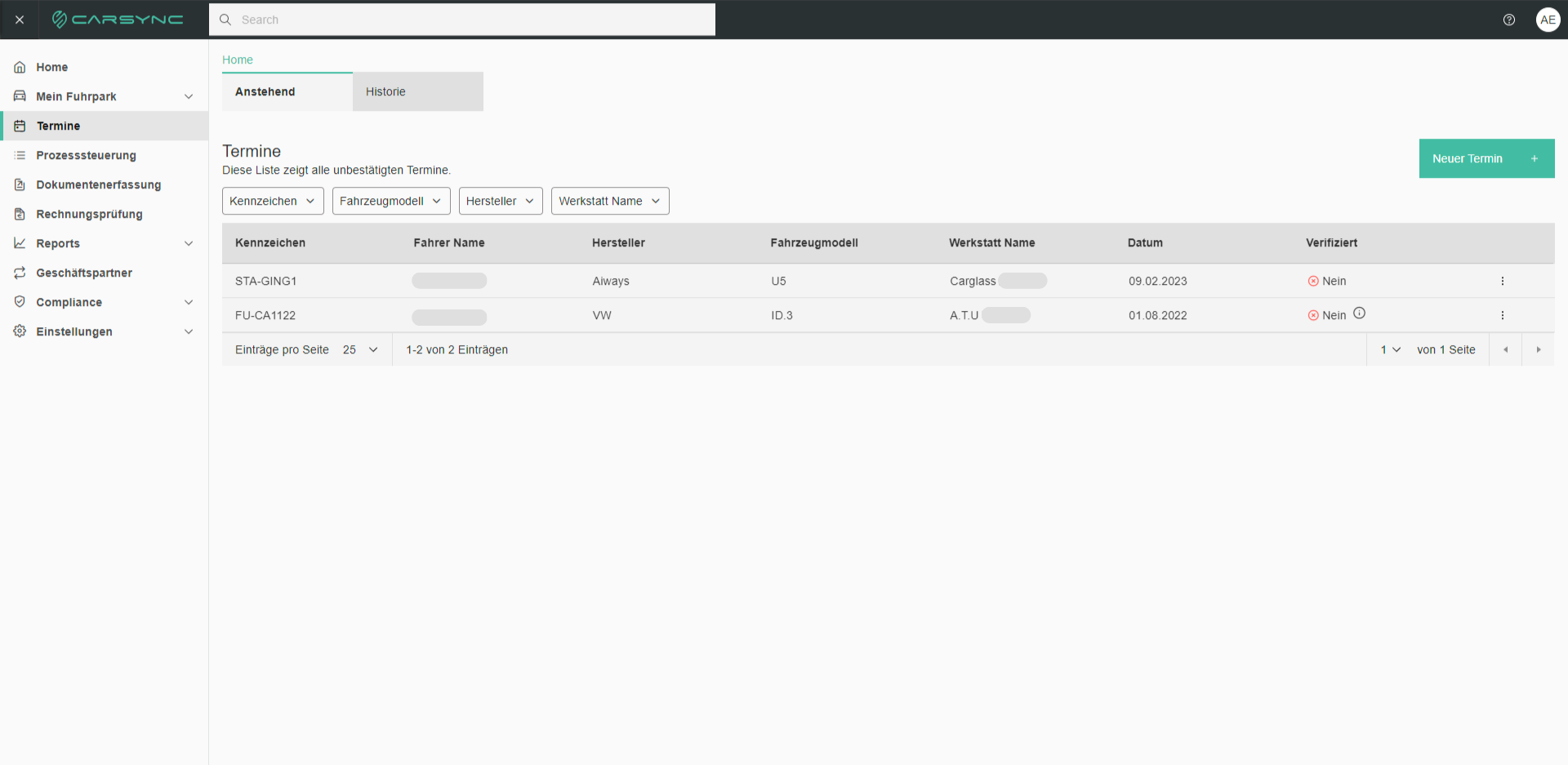 3. Select vehicle
Now a new window opens. Here you can select the vehicle for which you want to create a new appointment from a drop-down menu.

4. Selection of the type of damage
Once you have selected the vehicle, click on "Next". Now you can choose between "Body & Paint", "Tires" or "Glass" as the type of damage you want to book an appointment for.

5. Select workshop
Now select the workshop that you wish to carry out your repair under "Services". You can also view the location of the workshops directly on the map using the Google Maps display.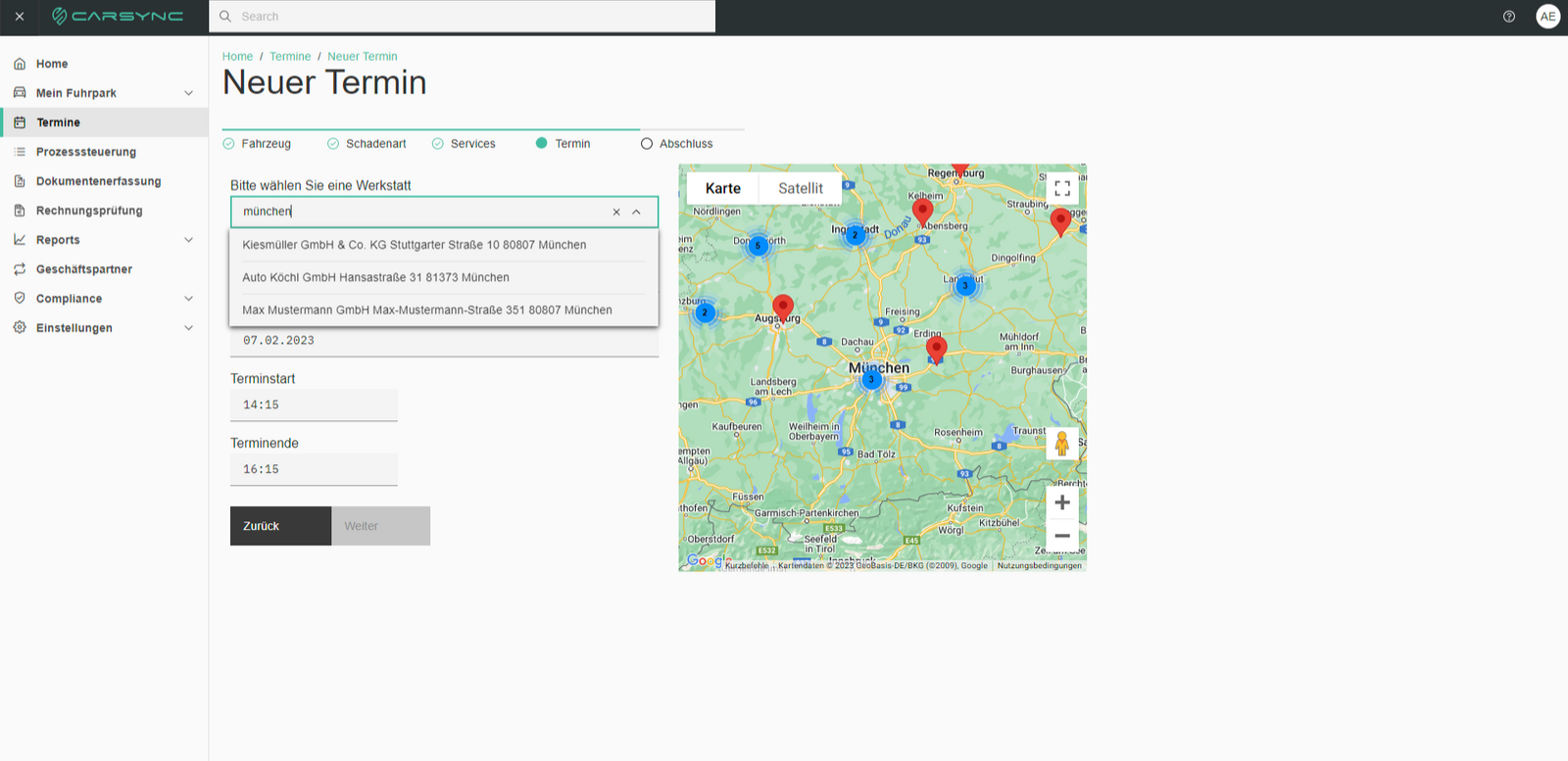 6. Mileage, date and time
Now you can enter the mileage of the vehicle. Depending on the chosen workshop, you can now call the workshop at the number displayed to make an appointment. If it is an ATU workshop, you can also chose the date and time directly in the pop-up window. Then select "Next".

7. View appointment in the overview
Now you can view the new appointment you have created in the general overview under "Pending" and edit it if necessary.