Are you a CARSYNC user and would like to manage your processes in ECO? Would you like to clearly document the individual steps of your fleet management, such as ordering processes, extending a contract or returning vehicles or ordering fuel cards? We will show you in a few steps how to create, manage and edit these so-called processes.
1. Log in
First you have to log in to our CARSYNC portal. To do this, use the e-mail address you selected for registration and the personal password as individual access data.
2. Granting approval
To issue a permit, first select the "Permits" section in the left-hand side menu. Here you get an overview of permits. Here you can choose between the tabs "My open permits", "My previous permits", "Permits created by me" and "All permits". In the tab "Open permits" you can see all pending permits. Click on the line with the process you want to approve.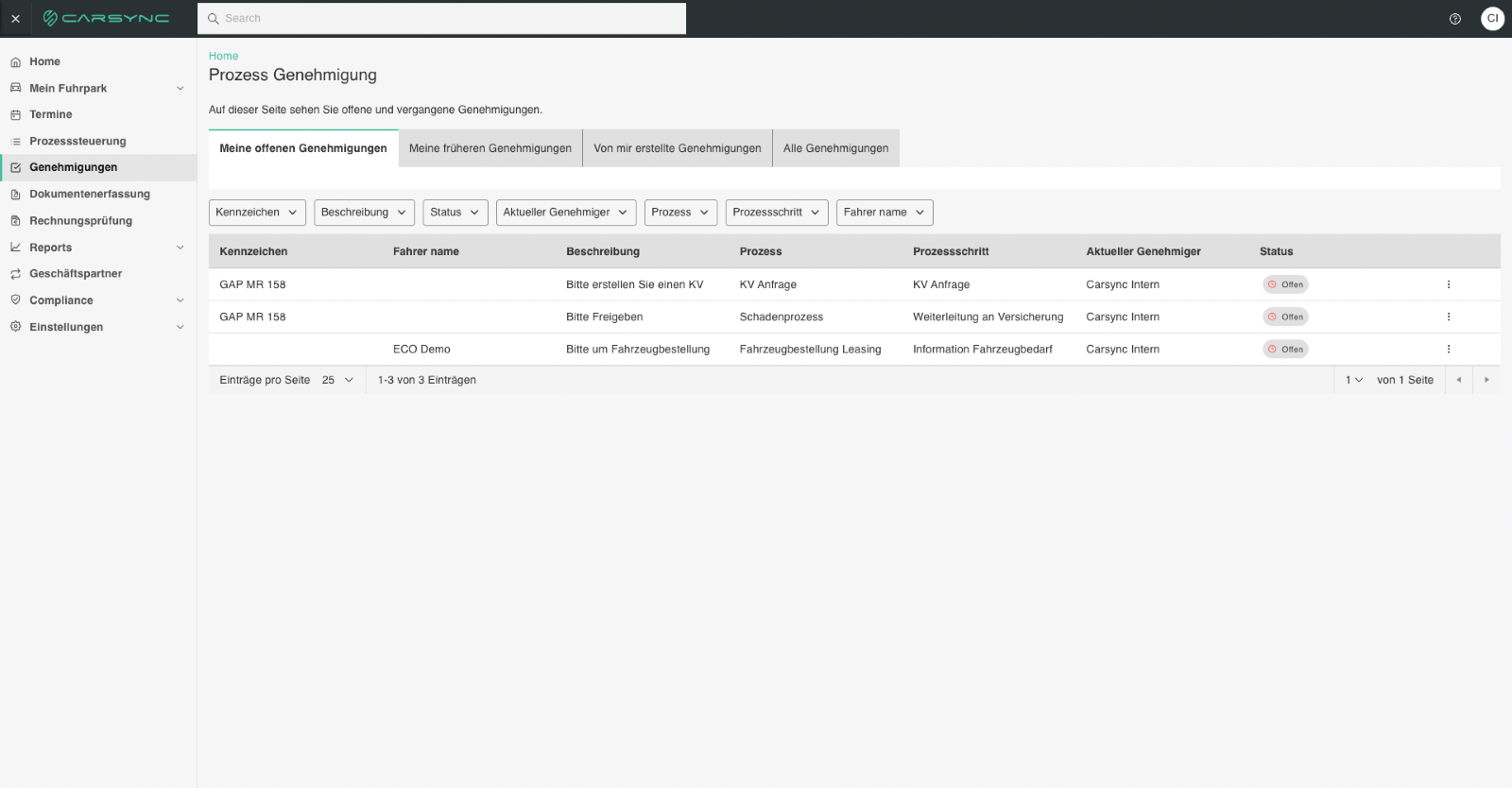 Now a pop-up window opens, which you can fill with the corresponding information. In the first step, you can see which request for approval has been created. In our example, it is "Request for vehicle order". In the next step, you can attach several documents for the approval process by clicking on the green button "Add". In the last step you can indicate which approver has approved this process. Then click on the green button "Create".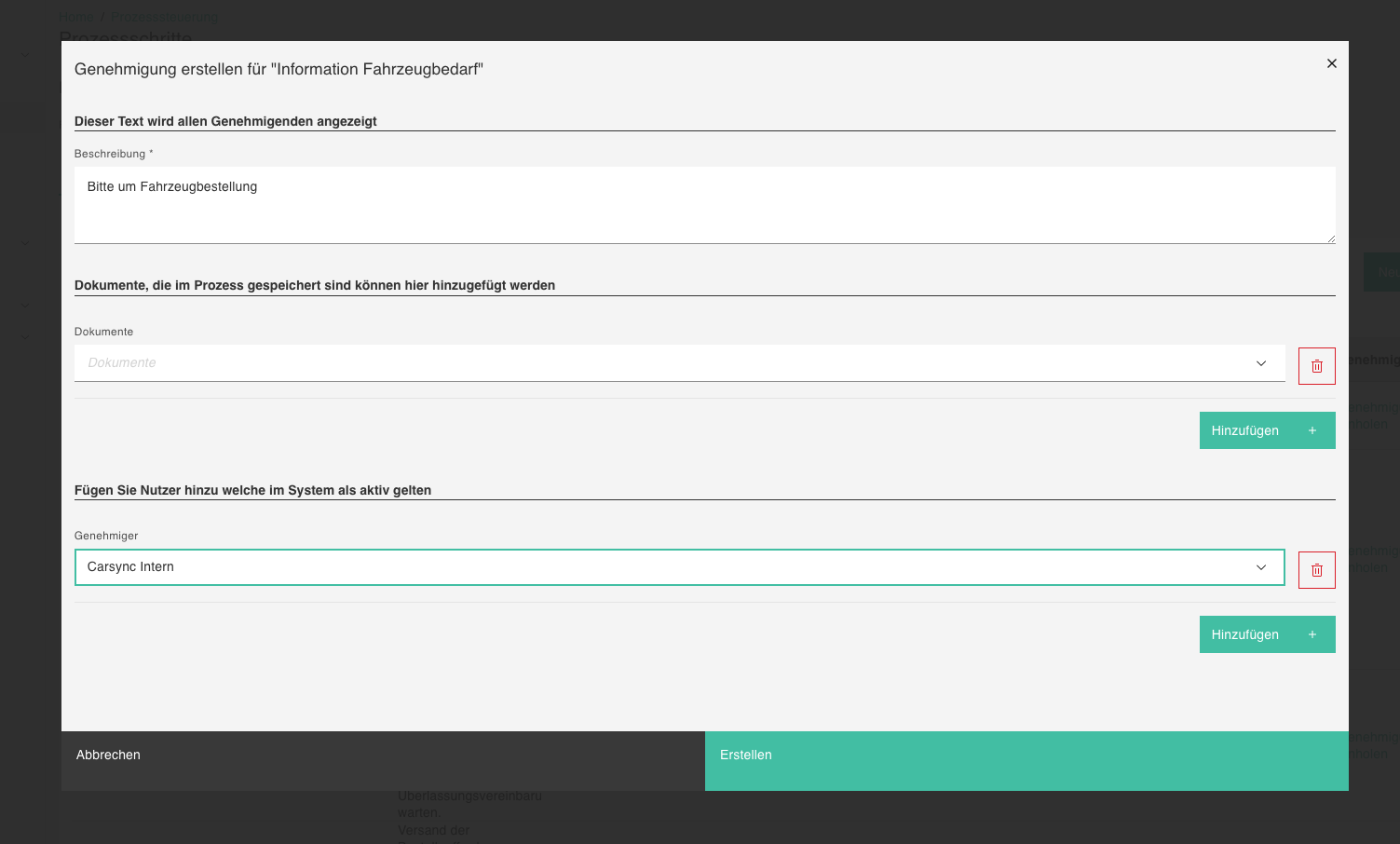 You will now receive a final overview of your permit. Now click on the green button "Create permit".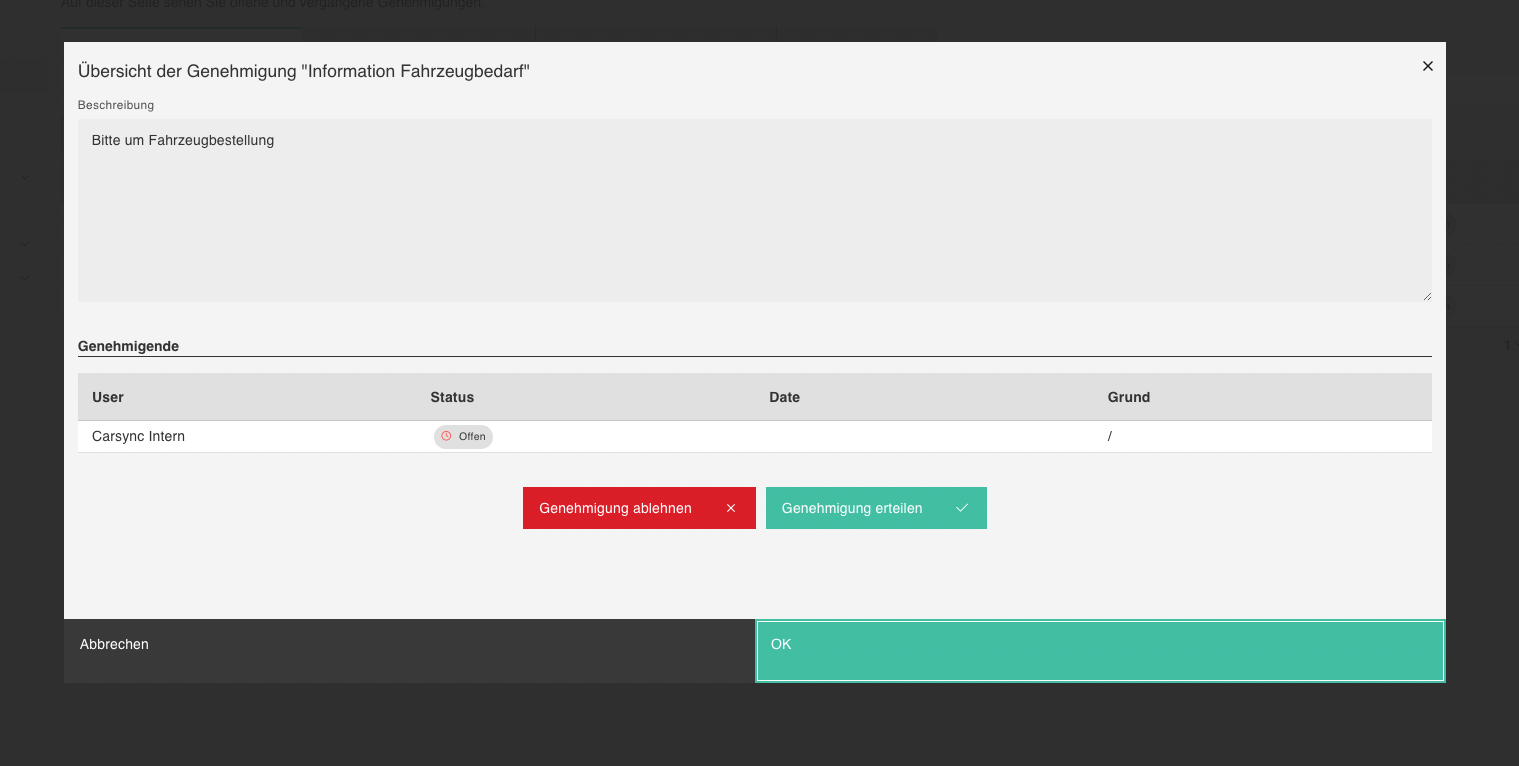 You will be asked again in a pop-up window whether you actually want to create the permit. Click on "Ok" here.

In the new overview in the pop-up window, the process you have approved is already displayed as "Approved". Now click on "Ok".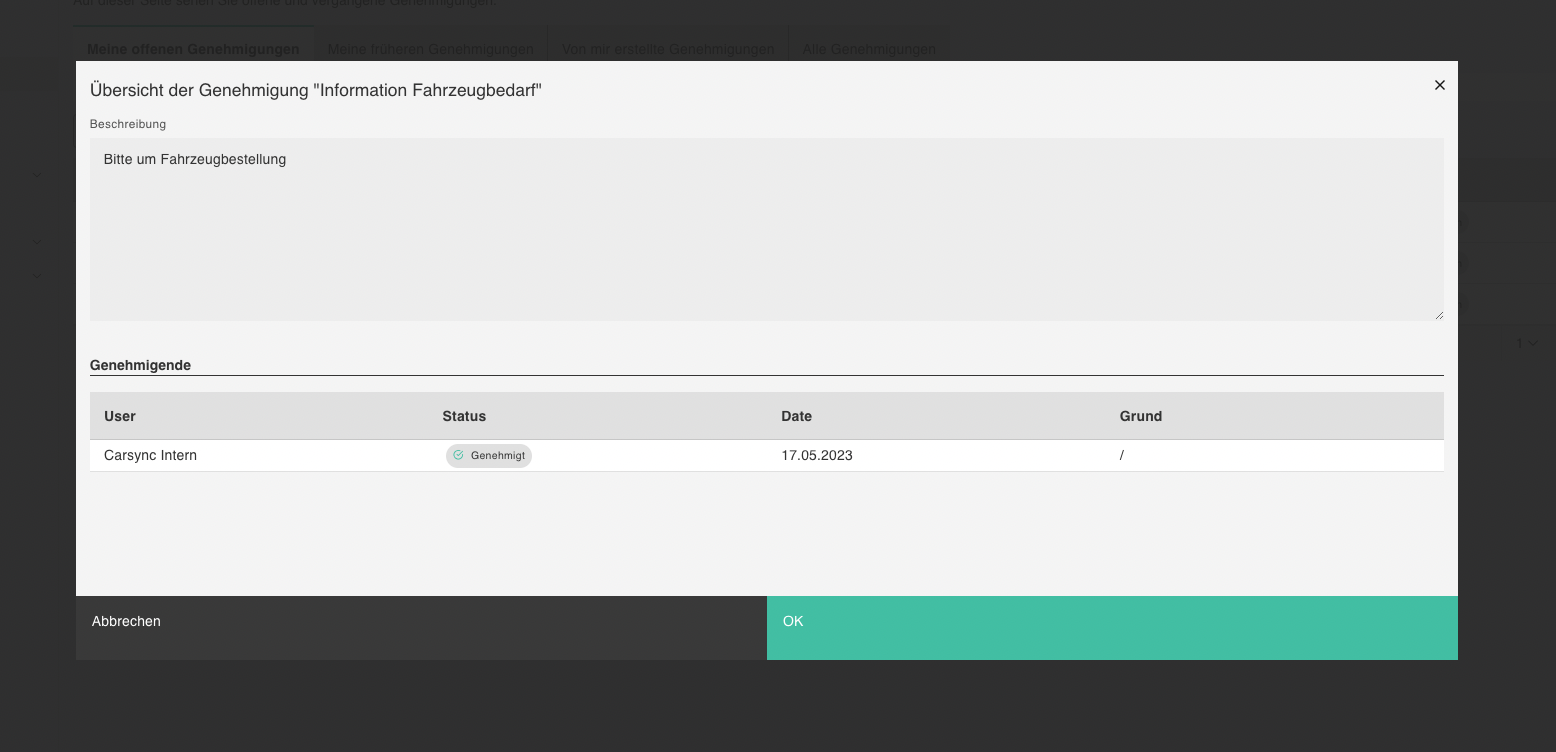 If you now select the tab "Approvals created by me" in the main overview, the process step you have just approved appears here as "Approved".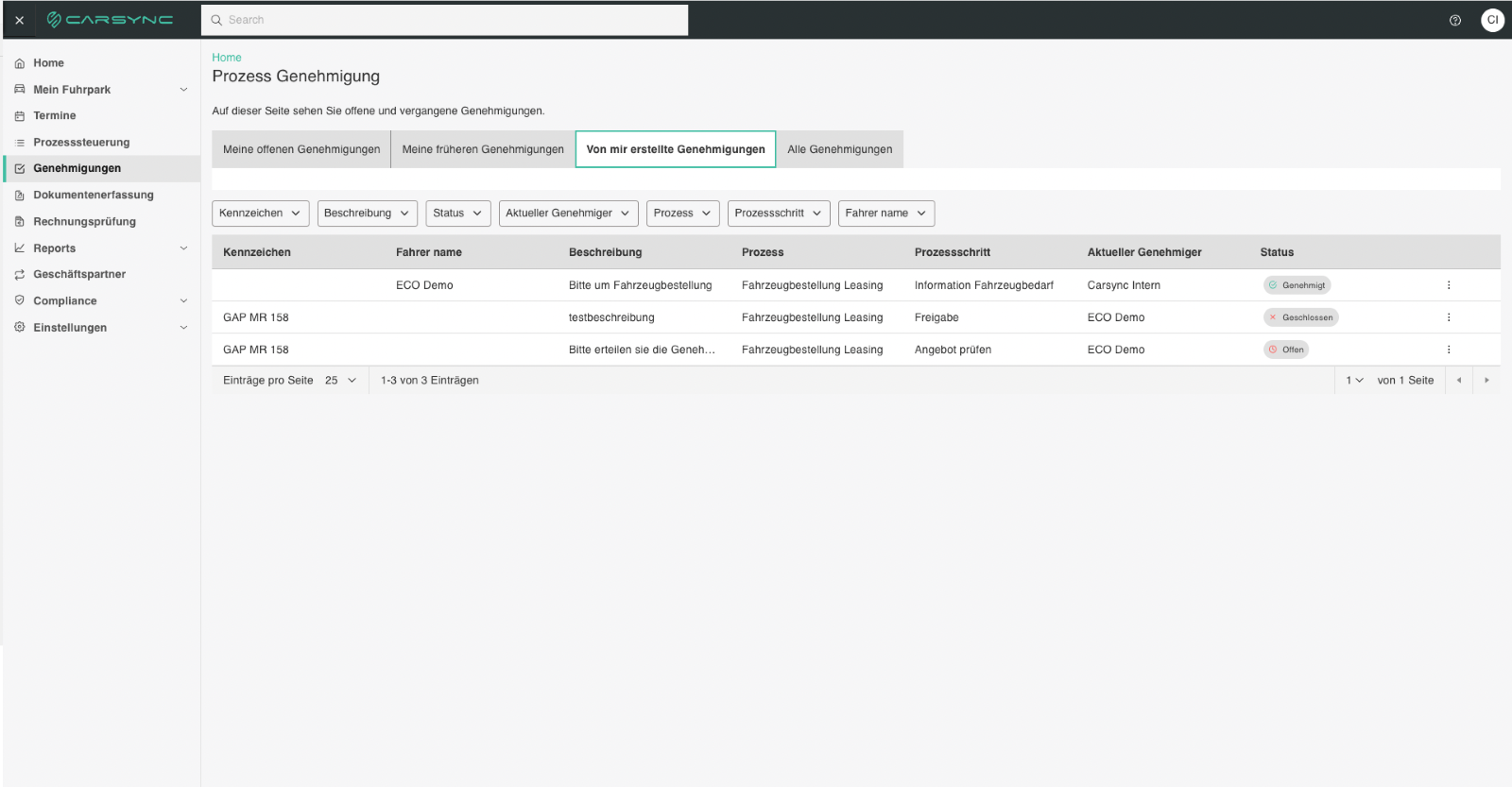 3. Process view for approvals
The approval you have just created is now shown as "Approved" in the process control to the person who submitted the process step for approval. (See index number 1).